Basement Remodelers
An unfinished basement is wasted space that could be used for many purposes—from entertaining friends to serving as a guest room. Why not renovate your basement with help from the Certified Contractors Network? We have vetted basement remodelers who know the ins and outs of installing basement finishing systems or dealing with water issues.
Better Value for Your Remodeling Investment
Experienced Contractors
CCN makes sure that every member within our network of contractors is fully trained and certified in their respective fields. You can rest easy, knowing you are working with a basement remodeling company that will do the job well.
Flexible Financing
You can also take advantage of top-tier financing plans when working with our contractors. Get your basement remodel financed for anywhere from $1,000 up to $100,000. We offer generous terms including same-as-cash financing and zero-interest loans.
Comprehensive Services
Our nationwide network of remodelers includes experts who are able to complete a wide range of remodeling projects. In addition to your basement remodel, the Certified Contractors Network has experts ready to renovate the kitchen, freshen up the bathroom, or add a patio.
Quality Basement Finishing Services
Take that dark, drab, and dingy basement to the next level with guidance from our certified contractors. Our basement specialists help customers with all aspects of the remodel, from drywall to lighting. Need some design assistance? We have experts for that as well.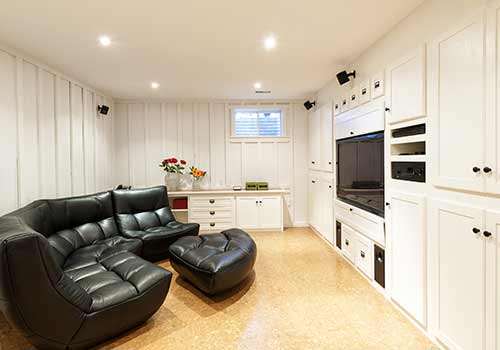 Remake your basement to create more livable space in the home. Our contracting companies provide a range of renovation options that allow homeowners to make the most of their homes by adding bedrooms, living rooms, game rooms, and more.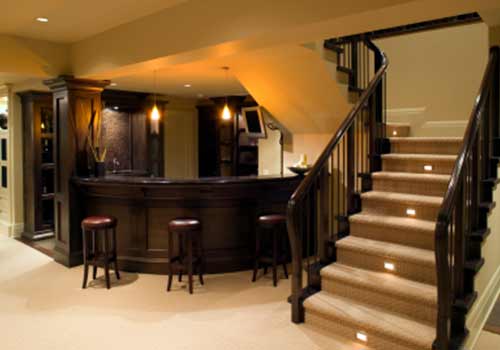 Not sure what you want to do with your basement? Contact a basement designer to help out with some suggestions for layout, materials, colors, and style.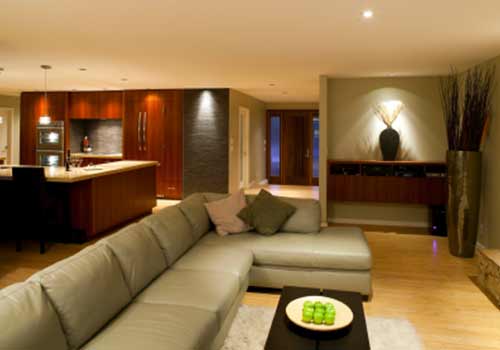 Our nationwide network includes basement contractors who specialize in several areas. Look for a waterproofing specialist or simply search for a basement refinisher to give your basement a fresh look.