About Us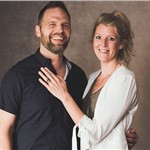 Our Core Values
EXCELLENCE - Delivering Expert Craftsmanship & Service
INTEGRITY - Doing What We Say We Are Going To Do
TEAMWORK - Having Fun, Giving Back, & Encouraging Each Other
Our Core Focus
PURPOSE: To help our customers achieve their home improvement goals by treating them like family and their property like it's our own!
OUR NICHE - To supply and install residential roofing, siding, eavestroughing, fascia, soffits, windows, doors & skylights in Hamilton and surrounding areas.
In addition to being a full-service roof company, we offer a complete home exterior renovation experience. Our team isn't a one-trick pony. We're skilled in handling a wide range of home exterior improvements and have won a few awards over the years to back it up!