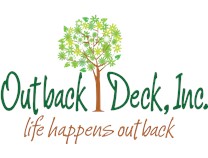 Winter Conference – Innovate 2024

Outback Deck, Inc.
501 Hickory Ridge Trail, Suite 150
Woodstock, GA 30188
Get Directions
(678) 264-3246
Products We Offer
Decks
Patios
Patio Covers
Pergolas
About Us
Outback Deck, Inc.
Reviews
Your review is important to others by sharing the experience you had with us. Provide details, the more the better and most importantly, be honest.