About Us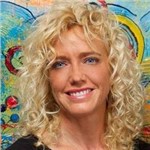 FFI Contracting Services, based in Fort Myers, Florida, is a certified woman-owned and operated firm and licensed building contractor. Since 1999, we have successfully performed renovation services to more than 33,000 properties. Our high-touch approach to each unique project ensures the highest quality in construction management and design/build services. We have honed our systems to meet the increased demand for our services, creating an efficient process that is constantly operating for the benefit of our clients.
FFI consistently earns the trust of clients and field partners by providing high levels of performance and quality. We are proud of our accomplishments as a team over the years, always steadfastly upholding our earliest goals: exceptional service, exceptionally executed.
We are ready to prove ourselves once again to you, so when you are ready for a "different" construction experience, Call FFI about your next project!