About Us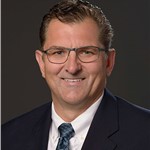 For G.M. Roth Design Remodeling, customer satisfaction has been the cornerstone of our success since our founding in 1986. We pride ourselves on the fact that more than half of our new home remodeling projects come by way of referral from previous clients! Because we appreciate your trust and confidence, and because your satisfaction is central to our core values, we pledge to:
Construct your project using quality, up-to-date materials and construction techniques.
Provide detailed specifications.
Communicate with you honestly and fairly.
Treat you and your property with respect.
Contact us today to experience how G. M. Roth Design Remodeling can improve your life by designing and building a premium remodeling project that will transform your house into your dream home!