About Us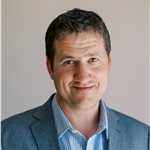 Valley Roofing & Exteriors has been providing top-quality residential home improvement services since 2004. We offer all types of residential roofing systems, as well as skylights, siding, and gutter services. We are also the area's Betterliving sunrooms dealer, building beautiful sunrooms and decks to provide unique living spaces for our customers.
We pride ourselves in the quality of the work we do rather than the quantity. Our motto is: "We Make It Last A Lifetime". This thought trickles down to every employee throughout the organization no matter what type of work or job we are doing.
We measure ourselves and our growth by following our core values:
Do The Right Thing Every Time
Treat others like you want to be treated: follow the golden rule
We do the right thing even when no one is watching
Integrity is the foundation of everything we do
Growth
This company will push to become better every day
Look for and grasp the opportunity,, or be left behind
Solidly perched on past successes, but never satisfied with the status quo
Taking Ownership
Stay above The Line
Think "What can I do to improve my results?" instead of blaming others, hold yourself accountable
Teamwork
Together Everyone Achieves More
If you want to go fast, go alone: if you want to go far, go together
Servant Leadership
The mop fits in everyone's hands
Lead by example
Aspire to be great in your service to others, rather than accrue power or take control
Be vulnerable: we are all human
It is our mission to Serve And Grow Within The Community. We do this by being the most reliable home improvement contractor for you to choose from. Helping solve your problems and giving you peace of mind for your home remodel project.
We look forward to the changes that are a part of the history yet to be made. We anticipate the future with an understanding that God has been with us all along the way & that He will be the foundation of our future success.