About Us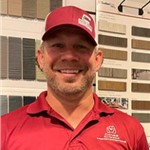 Canes Exteriors was launched in 2021 as the residential division of Canes Construction. Canes Construction primarily focused on multifamily and commercial construction, but, as the company grew and word spread of our obsession with quality and putting the customer first, we started receiving more requests for residential work as professional window, door and siding contractors.
For your transformation, we assign a full team to help with the design of the project. We use architectural-grade design software to show you what your completed project will look like. It's your own personal HGTV show! We also assign you a project supervisor to oversee that the quality is perfect and that no detail is missed.
We Buy Materials in Bulk to Save You Money
When you choose Canes Exteriors, you get the best of both worlds – extremely personalized service and competitive pricing – due to our ability to buy the products we use on every project in bulk. With the size of both of our companies, we use A LOT of building materials. Our office in Olathe has plenty of storage for us to buy and store the materials we need on every job. Like anything else, we receive better pricing when we buy in bulk, and we allow you to take advantage of that!
Request Your Free, No-Pressure Quote Today!
Our experienced siding contractors are ready to give you the enjoyable, high-quality renovation experience you deserve. Call us today or message us online for a free, no-pressure quote.