Screen Rooms
Want to spend more time outside, but tired of the bugs always forcing you back inside? Fortunately, there is a solution! Screen room installation provides the enjoyable access to the yard that you crave, without having to worry about insects. A partially enclosed screen room can also keep debris from piling up on your patio and provide a little protection from rain and snow.
At the Certified Contractors Network, we have members who specialize in outdoor screen rooms and sunrooms. You'll be able to hire a local screen room company to enclose the existing patio or deck, or even to build you a screen room from the ground up.
Supportive & Knowledgeable Screen Room Installers
Local Contractors & Nationwide Network
We have a nationwide membership of contractors who offer services from the West Coast to the East Coast and in parts of Canada. You are bound to find a local remodeler to build your screen room.
Our Financing Makes Renovations Easy
CCN offers flexible financing for homeowners through our contractors. You can break up the cost of that screened-in sunroom with affordable monthly payments spread out over time.
A Long-Established Contractors' Network
We've been working with contractors for more than two decades at CCN. Our membership has grown to include experts of all specializations and experience levels—and all receive in-depth CCN coaching and support.
Beautiful Screen Rooms Built by the Experts
Imagine having a well-built screen room addition where you and the family can spend time together. With our experienced contractors on the job, you can even customize your new screen room to match your exact preferences.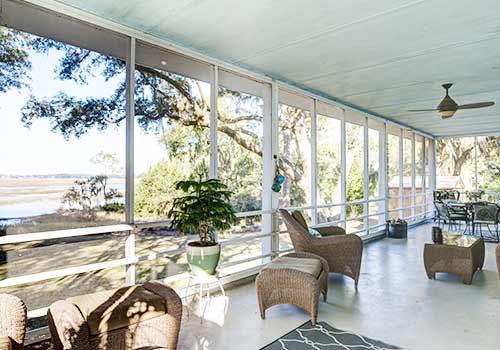 Our experts can build a screen room onto your home or create a freestanding screen room where you can host parties and events. These are just a couple of the many screen room ideas you can bring to life with CCN remodelers on your side.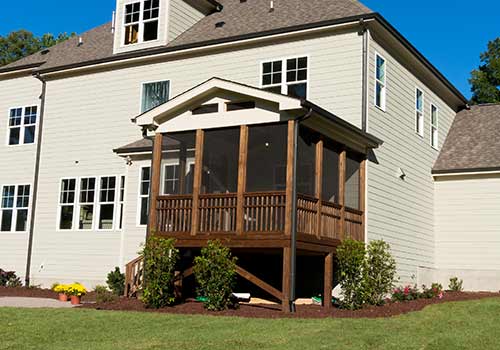 Speaking of your ideas, some of our members can also help you create custom screen rooms. Have our contractors build whatever you envision for your property—from a massive screen room to a pool enclosure and more.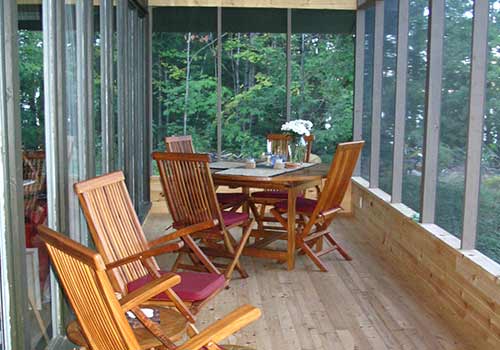 If you are thinking about using the screen room through most of the year, you might want to upgrade to a three-season sunroom. These rooms have screen windows and are finished inside to make a more livable space.