Certified Contractors Network Strategic Partners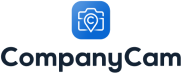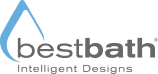 Thank you to our STRATEGIC PARTNERS
DIAMOND LEVEL PARTNERS
CCN cultivates partnerships with organizations that offer industry expertise, thought leadership and technical innovation. Together we deliver the resources and training to help our member contractors grow their businesses.

Home Improvement lending you can count on. Our focus on the home improvement industry and proven track record of helping contractors grow their businesses means you can count on us to deliver quality loan products with a superior customer experience.

James Hardie makes the world's highest-performance fiber cement siding, trim, backer board and more—a global building materials company and the largest global manufacturer of fiber cement products.

Owens Corning is building a sustainable future through material innovation. Develops and produces insulation, roofing, and fiberglass composites and related materials and products.
Rilla utilizes state-of-the-art AI technology with software that provides owners and sales managers with 100% visibility into every one of your sales reps' demos, all without leaving your home or office. This virtual ride-along enables you to coach your reps 8x faster with 24x more visibility by giving them feedback on their demo.

Spectrum provides digital marketing services and a sales automation ecosystem, with software as a foundation and service as a solution. It integrates your unique business model with their lead generation sales ecosystem and includes guidance every step of the way.

The MetalVue program was developed to help manufacturers and contractors sell more residential and commercial metal roofs. As the industry leader in metal roof coatings, we're dedicated to growing the metal roofing industry and the share of business for our partners faster than the current rate of growth.
---
SILVER LEVEL PARTNERS
Contractors have a number of needs that continually evolve as their businesses grow. Our expanding group of strategic partners ensure we can collaboratively support member contractors and continually propel the industry forward with innovative solutions.
Bestbath became a world-leading manufacturer of bathing products by focusing on being first in product quality and first in creating products for people of all abilities.

Brix Recruiting Partners helps contractors build the most successful sales and management team by providing top talent at a reasonable price. Through a combination of traditional direct recruiting methods and the latest online employment marketing techniques their recruitment agency provides better management level candidates, better hires, and better retention.
Making your life easier and your contracting business better — one feature at a time..

Building on a proven track record of performance-based lead generation, our goal is the same as yours. Growth. We intend to continue to evolve with our clients, providing an unparalleled lead generation platform that's as intuitive as it is strategic..

Proven relationship marketing engine with a 4-step approach will set your company's experience apart.

The GreenSky® Programs make it easy for contractors to offer affordable financing to customers like you. GreenSky is the servicer for one of the nation's largest bank lending programs.

Hatch's text messaging platform enables your customer service, inside sales, and marketing teams to improve contact rates and increase sales.
Cloud based presentation software. Equip your team with the tools to compete.

Efficiently Manage and Grow Your Roofing Business with Jobnimbus All-In-One Solution Easily Manage Your Roofing Business. Streamline Ops with Our All-In-One Software.
Leap automates every step in your sales process from estimating, proposals, and contracts to financing, payment capture, and e-signatures.

We help growing home improvement companies who want a larger customer base grow their businesses with a highly profitable, easy to install state-of-the-art gutter guard that has the lowest call back ratio in the industry. We offer the most comprehensive dealer program to support our products to take the guess work out of how you can make this happen.
We manufacture and distribute top-quality retractable screen systems and have been an industry leader since 1997. Our retractable screen doors, window screens, and large opening screens are built with high-quality raw materials to exacting standards by our focused and committed production team.

Designed by contractors for contractors to be your platform for the entire sales workflow. From measurement to creating the estimate to closing the job. We keep all of the vital information related to each job together, allowing sales to focus on revenue-generating activities.

Cloud-based software related to messaging, customer feedback, online reviews, selling products, and requesting payments. Helps local businesses get more customers and give them better experiences with easy-to-use growth, communication, and payment tools.

Socius crafts customized strategies for every corner of your marketing plan. Expert Search engine Optimization, Digital Marketing & Custom Websites.

Banking Built for Construction. Send and receive construction payments instantly with no transfer fees, no monthly charges, and no hidden costs. Make construction payments move..

Vantige is a Labor Solutions company. Vantige helps employers increase the value of their employees. For most employers, employee costs make up the largest expense category. We reduce the costs and risks that come with being an employer. For employees, we help to make your work experience more profitable and enjoyable. Our clients value proactive service, great relationships and a good deal on essential services.

Webrunner helps you say goodbye to unpredictable lead flow so you can grow your business faster, for a fraction of what it costs to hire marketing in-house.