There's a wise, old adage for business at home that says, "If Mama ain't happy, ain't nobody happy." Turns out, same rules apply for your out-of-home business. (Minus the Mama part, that is.) "If your employees ain't happy, ain't nobody happy!"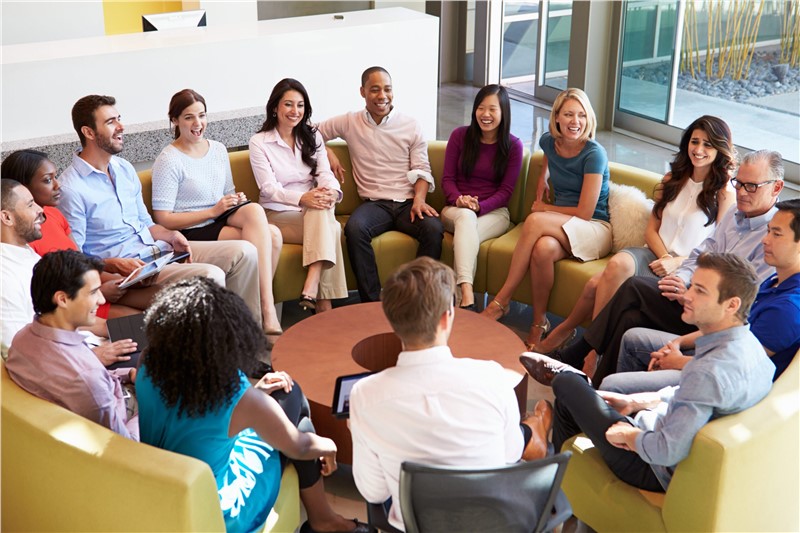 Every business and business owner wants a larger profit. What if treating your employees well actually translated into more profit?
Well, research by Dr. Noelle Nelson is putting the numbers to the test. In her book, "Make More Money by Making Your Employees Happy," she explains how it can be, and is, done. Driven by her experience in the business world and finding that several top executives had not "yet connected the dots," Dr. Nelson wrote the book.
Put Your Money Where Your Mouth Is
Let's use Starbucks as an example. At one point, executives noticed that employees in the stores were quickly agitated with customers. Rather than reprimanding the employees, they listened. Then, they trained them. They put education in place of criticism. This, in turn, has increased employee satisfaction and customer satisfaction.
Here's what else Starbucks does:
Starting pay is more than competitors
Comprehensive, affordable health benefits for employees who work at least 20 hours per week.
Annual grants are given of Starbucks stock
Matched retirement savings contributions
Starbucks college achievement plan
For more specific findings of Dr. Nelson's research, check out the in-depth article on Forbes.
Now, we all know that not every business has the budget that Starbucks does. In fact, most don't. So, here's where you start (again, taken from Starbucks): "We believe we're better because you're here."
Value your employees. Notice their strengths, and encourage their strengths. Bring out the best in them by caring, really caring, about their well-being. According to Dr. Nelson, profits are bound to follow.
Curious to know more ways to make your business successful? Join Certified Contractors Network for our Business Operations Boot Camp where we will give you the key to happy customers from March 30-April 1, 2015.
Building the best,
Scott